If you want to create brand recognition and elegantly captivate the passersby attention, Freestanding Signs are an excellent option to consider. At Royal Signs, we offer pylon and monument sign design, manufactured and installed by highly-qualified professionals. We use high-end technology, so you can rest assured that you are investing in a premium quality marketing product to attract new customers to your business. Here are the freestanding signs that we offer at our graphics design shop: 
Pylon Signs
Pylon or pole signs are placed independently of a building or structure and set very high, so it provides excellent visibility and creates brand awareness even from a distance. Pylon signs can be customized and can also be illuminated, which means that your brand will be visible 24/7.
Monument Signs
A monument sign is one of the most elegant ways to create a professional entrance to your company. Monument signs are placed in the ground and illuminated. If done by our professional signage company, we make our monument signs with materials that have proven to withstand the elements of nature. Monument signage comes in a variety of shapes and sizes, and with the help of our professional staff, we will help you choose one that effectively represents your facility.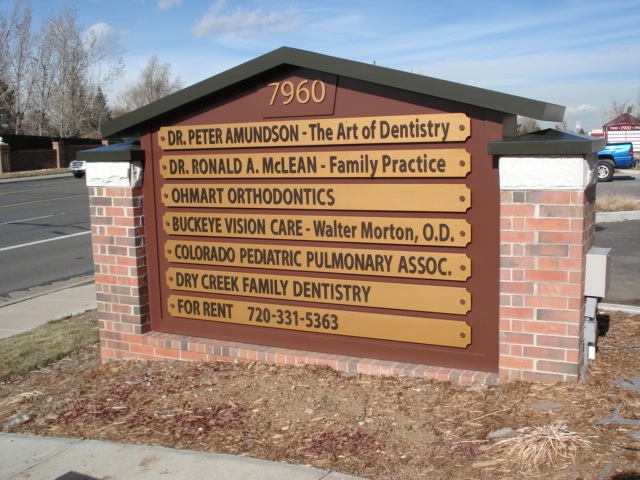 Cost-Effective Signage Solutions for Your Business in Colorado
If you need custom-made freestanding signs or any other type of premium signs for your company in Colorado, Royal Signs is who you need. With experienced designers, high-end technology, premium materials, and unparalleled customer service, we are ready to make your business stand out and overcome your competitors with smart signage products.
We encourage you to browse our website to learn more about our signage products and services. Contact us today, so one of our customer care representatives can get in touch with you to start planning together for your next signage project in Colorado.