Greet Your Clients with a Reception Logo Sign
When your clients visit your office space, you want them to feel welcome. That way, they'll have more trust in your products and services. To make a positive first impression, include a reception logo sign in your lobby. This is a way to share your branding and make your client feel comfortable as you evidently take good care of your office space and put thought into your business marketing.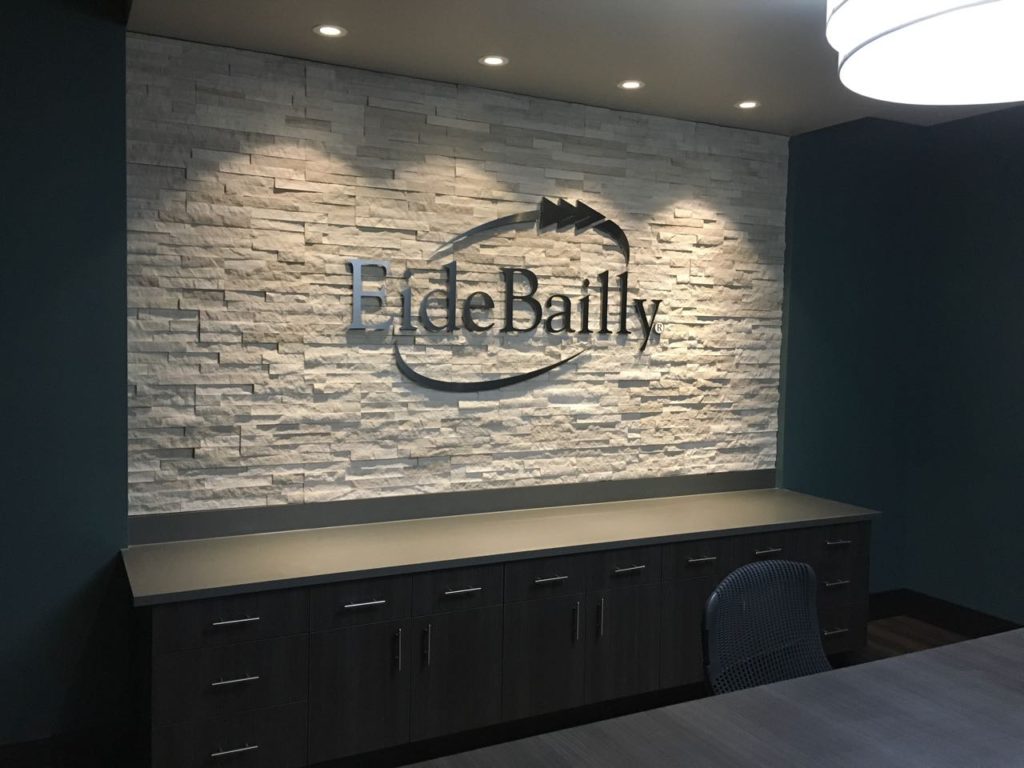 How a Reception Logo Sign Will Benefit Your Business
A reception logo sign is professional and will put your clients at ease as soon as they step through your business office doors. Your high-quality signage should lead your client along every step of the way in order to make their experience with your business smooth and seamless. A reception logo sign welcomes every client and will reassure them that they've come to the right place. It introduces what your business is about and shows the work you have invested in your branding and overall business operations. That way, your client will feel they can trust your services.
Customize Your Reception Logo Sign For Your Business Branding
When choosing your reception logo sign, make sure it suits your business branding and office aesthetic. Include your logo and textures, colors, and style that match your other marketing materials. All your signage should be consistent to increase overall brand awareness, even when used to greet clients. The sizing of your reception logo sign should be proportionate to the wall and be a reasonable distance from the entrance to the reception area to avoid overwhelming your client and ensuring the signage is tasteful.
For the best lines of in-office, digital, and other promotional signage, trust us at Royal Signs. We offer a range of marketing materials that will draw your clients, target audience, or any passersby to trust your business.
Look around at our Royal Signs website now to learn more about our services.