If designed, manufactured, and installed by our professional signage company, a vehicle wrap will last for many years. However, to get the most out of your vinyl wraps and extend its durability as much as possible, it is a good practice to do some simple cleaning tips, especially during the winter season. 
How to Prevent Weather Damage to Vehicle Graphics
At Royal Signs, we only use high-quality vinyl paper for our customer's vehicle graphics that are almost maintenance-free and will hold up to nearly any weather condition. So you shouldn't worry about the weather damaging your vehicle wraps, but taking some extra precautions during the winter season could extend the lifetime of your vehicle graphics. 
Remove Snow and Frost from Your Vehicle
Regularly washing your car is an excellent thing to do regardless of the season, but if you clean your vehicle with the wrong materials and tools, you could cause damage to your vehicle wrap. When you clean snow and frost from your car, you should treat your vehicle wrap like you would a regular paint job, never use a metal scraper to scrape the snow off, it could damage your vehicle graphics. The best way to clean off snow and frost from your car in the winter is to use a soft brush or microfiber towel. 
Remove Road Salt from Your Wrap
Removing salt from your vehicle should always be a must; it is a very corrosive element and could damage your car undercarriage and create rust. But, that is not all, if you leave the salt for a very long time on your vehicle graphics, it can eventually start to damage the vehicle wrap. Take some time to wipe off any salt from your vehicle to avoid any chance of damage.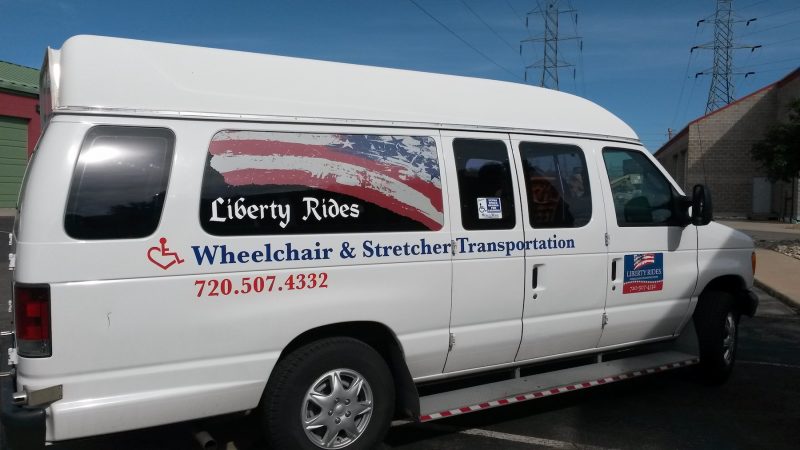 Colorado's Finest Vinyl Wraps Are Right Here at Royal Signs
At Royal Signs, we have all the tools, technology, equipment, and qualified staff to design, manufacture, and install premium vehicle wraps for all types of vehicles in Colorado. We encourage you to browse our website to learn more about us.  Contact us today so you can get in touch with one of our client specialists.