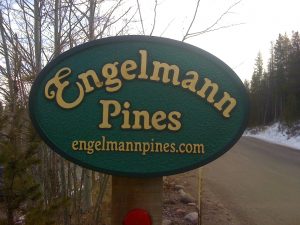 The grand opening! The moment you have been anticipating for so long. Your family, friends, old and new potential customers and business partners are all gathered together to witness and share the magical moment with you. Everything is ready… But, just before you unfold your brand new business sign, you realize there are a couple of uninvited guests – they actually look like municipal officers – and that's when you realized you are in big trouble.
The simple fact of forgetting to apply for the sign permits can spoil not only your opening party, but also long hours of hard work, significant investments, and your dreams. There are numerous laws and regulations that relate to construction and renovation work, and every city has its own regulations. Therefore, in order to build your sign and set it up in the correct way, it is vital that you completely understand these regulations.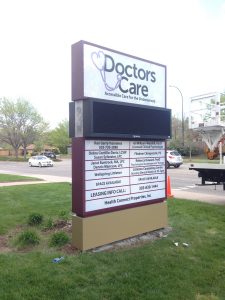 Some of these regulations may include:
Optimum visual impact with display points and positioning
Sign classification (information point or instruction point)
Traffic and footfall
Design, including material, size, font color, etc.
Health & Safety, including identification of any residual hazards and/or risks
Visual impediments such as buildings, trees, and power lines
Weather conditions
Government legislation
Planning permissions
Local authority/City Council restrictions
Don't Get Into Trouble
The best way to avoid getting into trouble for not following your area regulations is by performing a site survey. The idea is to gather information that will help you to determine the precise location, access, the best orientation for the site, and the location of obstacles.
When our survey's main objective is to set up a business sign, it is pretty useful to take pictures of the area, and verifying all measurements, electrical access points, and footer locations. This way, you can determine the physical placement of your sign.
Now, this is not as easy as it sounds, and it could become a major headache, especially if you don't have knowledge of your municipal sign ordinances. Failure to comply with these regulations could end up with expensive fines and additional fees, as well as the delay of your project and even the possibility of having to undo the work that was already done.
Your best option is to contact a specialized sign company or experts in the field to help you performing the survey and applying for the permits. In the end, you will be saving a lot of time and money, and you will ensure the success of your grand opening.