Every day the marketplace grows, and new business with new products and services are born, so becoming visible and creating brand awareness is vital to become competitive and run a successful company. Electronic message centers offer a truly eye-catching visual experience that often will display the current time and temperature, as well as use animation, color usage, and graphic elements to create a visual impact, grabbing the viewer's attention.
No matter if you run a retail shop, auto dealer, church, school, restaurant or even a bank with electronic message centers, you can effectively communicate anything you want while you provide a positive impression about your company.  
Customize Your Message With Our Expert Designers
Businesses are like fingertips, every single one is unique and its own needs and goals, for that reason it is vital that you have by your side an expert graphics design company like Royal Signs, to help you determine the right electronic message center display for your business needs, getting the most out of your investment. At Royal Signs, we have all of the experience, qualified staff, high-end equipment, and technology to offer high-quality electronic message centers and other signage solutions for your business.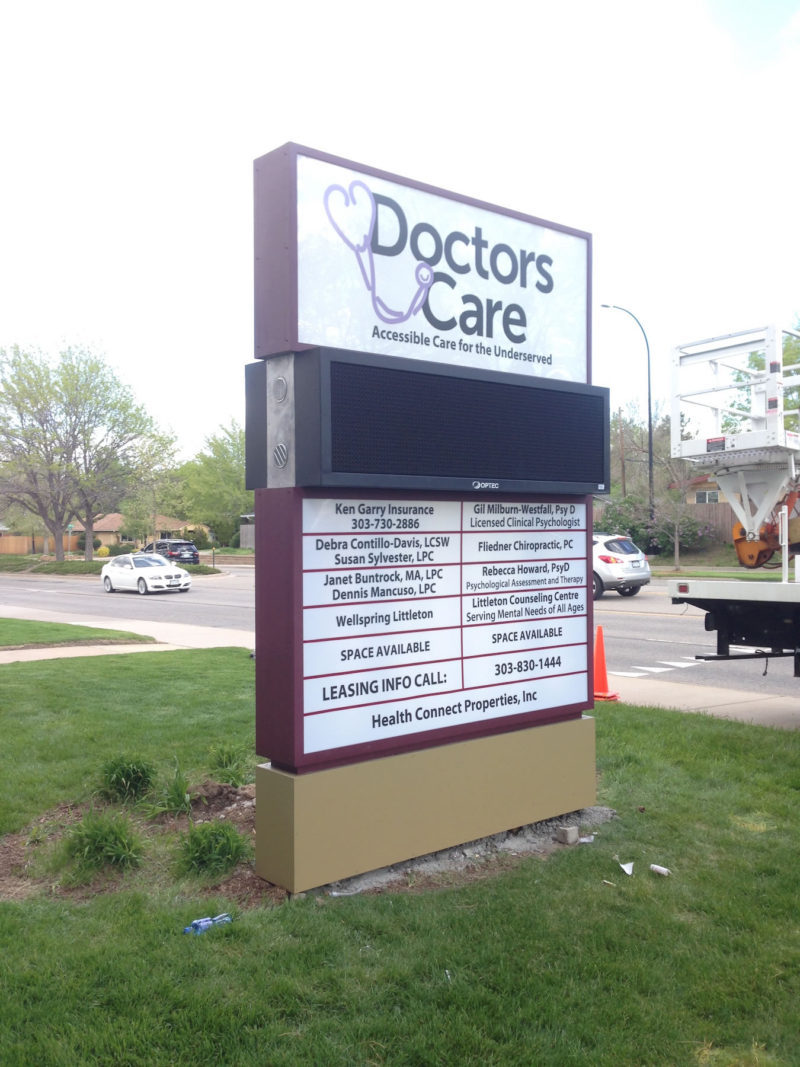 Custom-Made Signs for Small, Medium and Large Size Businesses
At Royal Signs, we specialize in custom-made signs for small, medium, and large size businesses who are looking to stand out and overcome their competitors. Custom signs are not only necessary but also when made by our highly professional designers; it is a powerful way to invite new customers to enter your business and become your customers.
We offer an extensive range of other signage products at our signage company in Colorado. We encourage you to visit our website to learn more about us or contact us today and request a free estimate with one of our client specialists.