When you have gone through the work of getting a beautiful custom business sign from Denver made, you want to make sure that you know how to properly install it. Otherwise, you could end up having the sign fall off or fail to impress your customers because it was installed wrong. That's why we have provided these helpful tips on how to properly install a business sign.
Adhere to Local Zoning Laws
A lot of business owners are not aware that where they put their sign in Denver is something that the government is very interested in, especially when it comes to outdoor signs. This is because there are certain zoning laws that help dictate where a sign can be installed. Therefore, you need to make sure that your prospective sign location is properly adhering to these regulations. Otherwise, it will require you to spend more time and money moving the sign.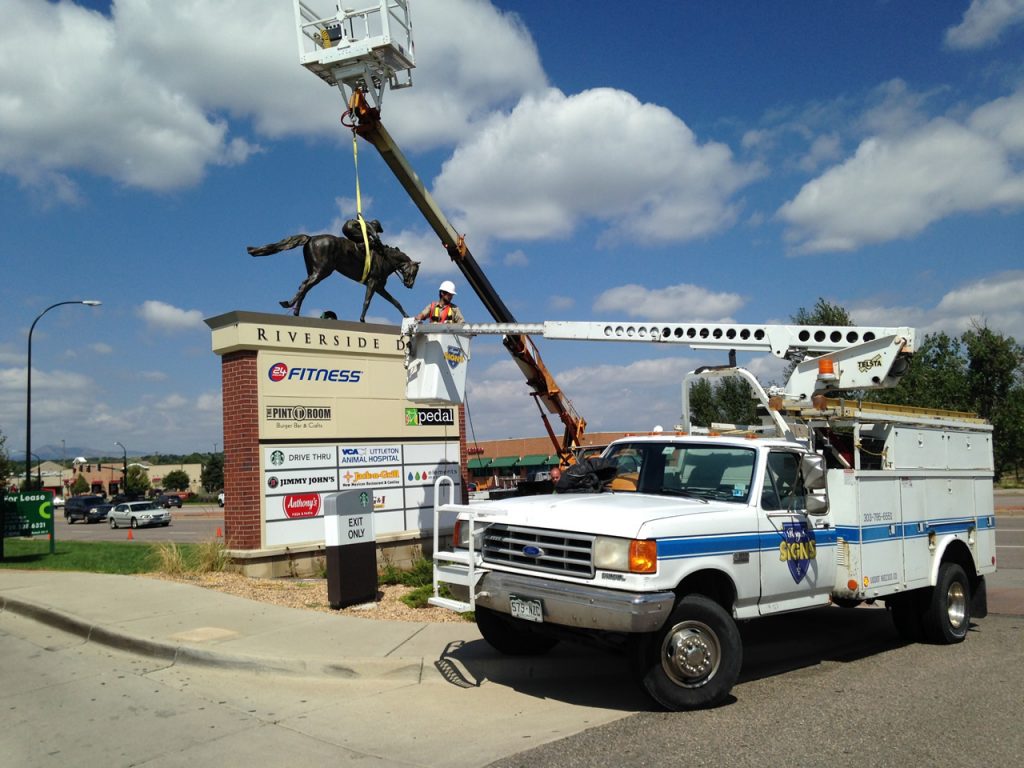 Make It Easy to See
A business sign in Denver is not going to do you any good if only a small portion of potential customers are able to see it. That is why you need to make sure that you are installing any custom business signs in a place where they are going to be seen quite easily. This will help you get the highest ROI on your signage.
Use a Professional Service
The best way to help avoid any missteps during the sign installation is to use some professional sign installation services to do it on your behalf. They will have all of the equipment and expertise needed in order to install the sign in a place where it will perform quite well and will not cause any unfortunate accidents.
It is not just during the installation process that you need to be worried about potential accidents. That is why you need to make sure that your signage is properly maintained by using a sign repair service. You can do so by contacting us at Royal Signs today.