In addition to your main marquee, it's important to give your storefront windows an exciting appearance. This is the perfect place to get creative or highlight seasonal products or events. You can even change up your designs every few months with custom window graphics. Choose a message that fits the season, and then make sure the design aligns with your brand's style. Now, whenever people pass by your storefront windows, they'll be even more excited to pop into your shop and check out your goods. Here's how to properly go about using window graphics in your façade.
The importance of branding the entire façade of your business
Here's the truth. Your storefront is more than just your big sign on the top of the buildings. Windows actually make up a large portion of your storefront. All that space is valuable real estate that you could be using to tell a strong brand story. Don't let it go to waste! Use window graphics to add signature branding to these windows and pump up your appeal to passersby's by making a great first impression. You want to be the best-looking storefront on the block, right? Embracing window graphics is the best way to stand out and make the most of the space that's available to you.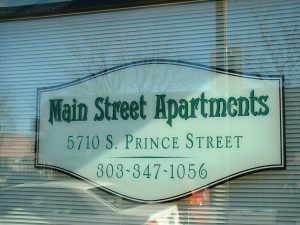 Types of window graphics to boost your brand
So, which type of graphics are best for your business? It makes sense to start with your logo design elements. What vibe does your logo give off? Is it delicate and seasonal, or rugged and sharp? Use these descriptive words as a jumping-off point for designing window graphics. These can be temporary applications or a more semi-permanent paint job highlighting your menu or even a seasonal sale. Choose images that boost the feeling of your brand. It should be inviting, attractive, and not overly complex.
Ready to try some window graphics in your business? Contact Royal Signs to get started.