Take full advantage of your company's windows and captivate the passerby attention by attracting them to your business with custom-made window graphics. At our graphic design company, we offer premium window graphics with the highest standards in quality design, manufactured, and installed by a professional staff who has many years of experience in the signage industry. Today we want to write about some important benefits of using premium window graphics to advertise your business and create brand awareness.
3 Reasons Why Window Graphics Is a Smart Move for Your Company Building
Brand Awareness
Windows normally represent a considerable space on your business storefront and creating an attractive design with your company logo will create brand awareness, and let people know that your business is there and what it is about.
High-Quality
At Royal Signs, all of our signage products and services that we offer are premium quality, and our window graphics are not the exception. We use high-end technology and state of the art printers to design and manufacture our window graphics, which means you will get a long lasting product that will stand out and attract new customers.
Cost-Effective
Window graphics are almost maintenance-free, durable, and one of the most cost-effective ways of advertising your business. Plus, it is a one-time investment and thanks to its efficiency, it will return your investment much faster than other marketing services.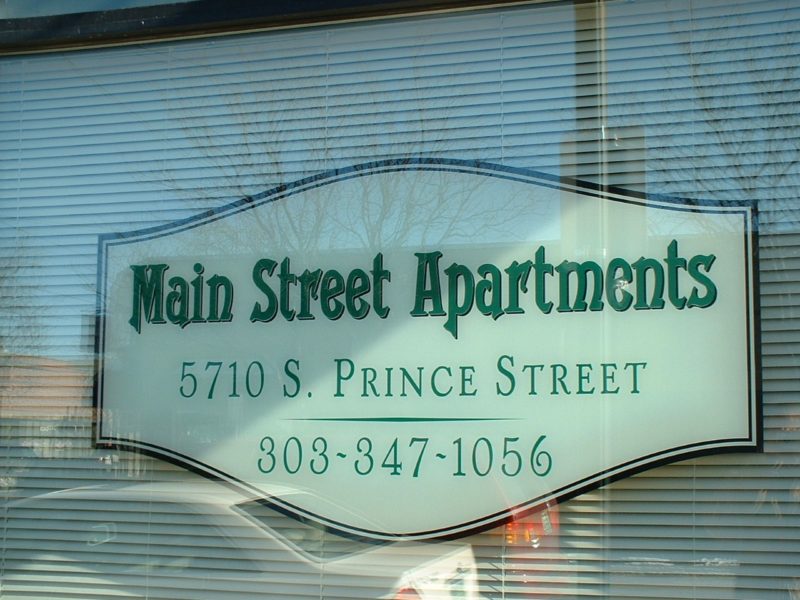 Contact Royal Signs for Your Graphics Design Needs
No matter whether you need window graphics, vehicle graphics, or any type of exterior and interior signs for your business in Colorado, at our graphics design company we are ready to work on the most challenging signage projects. We want to become a team with you and design, manufacture, and install attractive signs for your business. We encourage you to browse our website and learn more about our signage company and contact us today so we can get in touch and start working on your business custom signs.