Need a Premium Lobby/Reception Sign in Colorado?
When hiring Royal Signs for your lobby or reception's custom signs, you'll be able to choose from a wide variety of materials to create impressive signage solutions to attract your target audience's attention.
These are some of the materials and finishes that we use for our lobby signs:
Metals: aluminum, stainless steel, copper, brass, bronze, painted metals, faux metals

Glass

Acrylic

Wood

Laminates

Painted Finishes

Faux Finishes

Concealed Neon or LED Illumination
Why is it important to have a lobby sign in your reception area?
The reception area is the place within a company's commercial space or building where clients wait until they can be received or served. Given that it is an area where they need to spend some time doing nothing most of the time, it is an excellent opportunity to create a good first impression by having high-quality lobby signs that display your corporate or business image.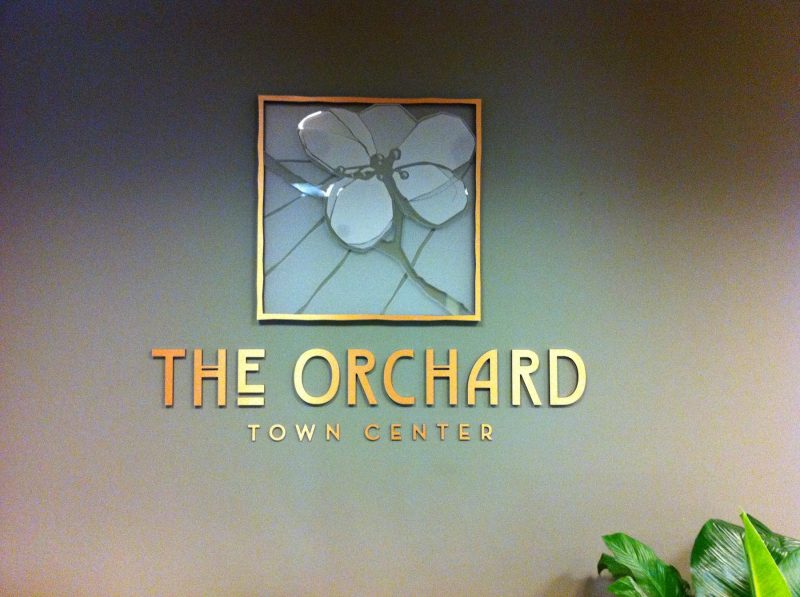 We Take Your Business Marketing Campaign to a Whole New Level
Attention to detail, quality, and satisfaction is what we offer on every single process. Here is how we work:
1– We will discuss with you what you are interested in, whether it is displaying your logo, etc.
2– Usually a site visit is required to take measurements, photos, and to look at the surroundings of your space to help you determine the best materials and display method to incorporate into the sign.
3– Provide designs and sample materials for your approval.
4– Provide a full-size paper pen drawing of the design to tape on the wall to make sure you like it. Sometimes, what we think is a good size looks too small or too large when actually displayed on the wall. Adjustments can be made accordingly.
5– Fabricate the sign.
6– Install the sign.