When a customer or client walks into the lobby of your business, you want them to be impressed with how expertly designed the space is. A large part of this involves making sure that you have the right type of office lobby signs hanging around for people to easily identify your business and better promote your branding. But not just any type of interior signage will do. Here are a few examples of the best office lobby signs that you can have.
3D Signs
If your business is one that thrives on its elegance or professionalism, then a 3D sign might be the best choice. This is because 3D letter signs are able to able to instantly add elegance to any space and are extremely eye-catching. Plus, they have the ability to either be illuminated or non-illuminated to help you add to the ambiance even further.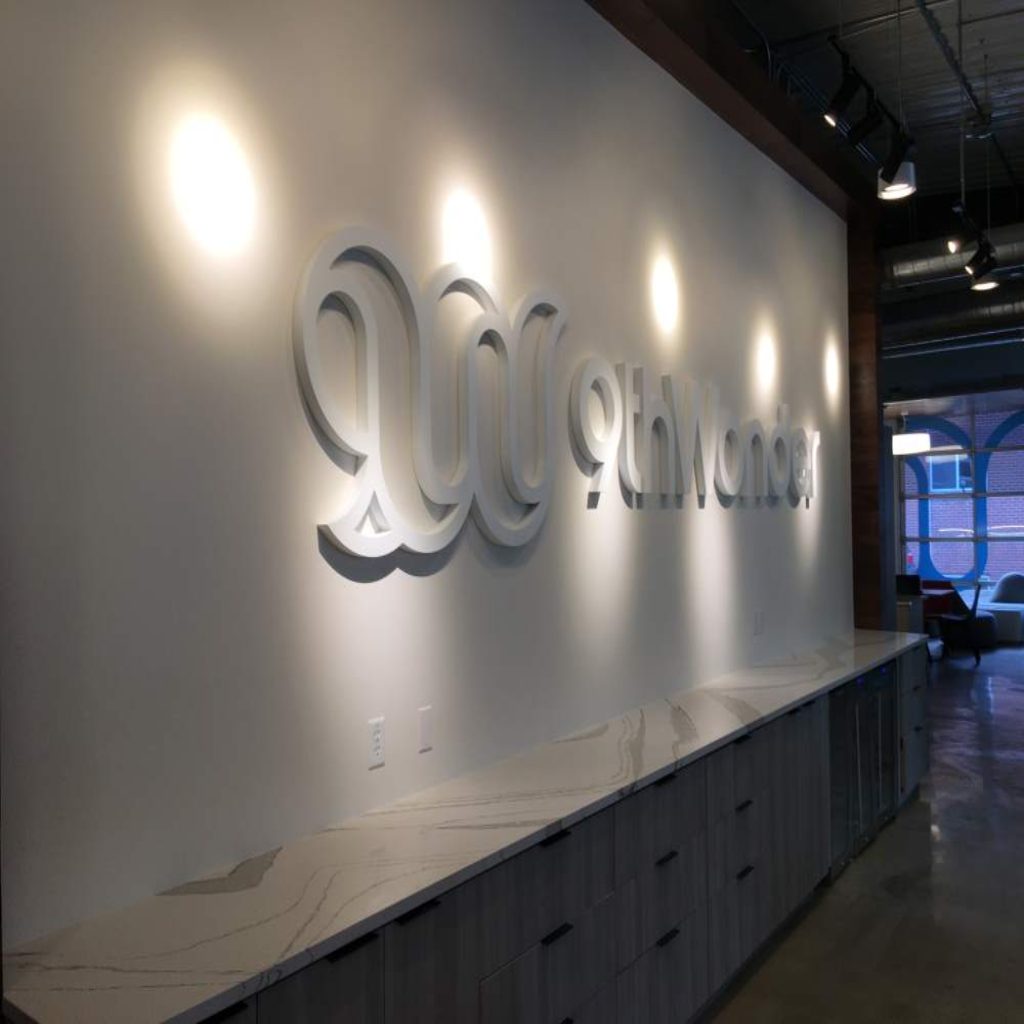 Panel Signs
These are a very popular type of office lobby signs largely due to the fact that they are so versatile. You can easily get a panel sign that is made out of foam, acrylic, metal, or almost any other common sign material.
This allows you to have the ultimate level of customization over your lobby signage. It also means you can select a material that will require a specific amount of maintenance for the sign if this is a big concern for you.
Vinyl Sign
By using some flat vinyl letters, you can help make an otherwise empty wall much more attractive. Plus, they are also very customizable, meaning that you can perfectly match an office lobby vinyl sign to match your branding.
Regardless of which type of office lobby sign you are looking for, make sure you contact us at Royal Signs to get it made at the highest quality.