Blade signs are a great way to advertise your shop or restaurant in a cost-effective way, they are usually mounted to a wall, column or pole and work very well in crowded areas with lots of people passing by. Today we want to write about 4 benefits of advertising with custom-made blade signs.
4 Reasons to Choose Custom Blade Signs for Your Business
Attractive
If made by a professional signage company with qualified designers, blade signs can be very attractive, create a positive impression about your company, and encourage potential customers to come into your shop, buy from you and increase your income.
Effective
Blade signs are very effective for businesses where there is a lot of foot traffic, like in a shopping mall, airport, sports facilities, and many other crowded areas where there are many people passing by. Custom blade signs are commonly double-sided which allows being viewed from both sides, no matter which direction the passersby are going.
Complementation
High-quality blade signs are a great complement to other signage solutions like wall signs and awnings. This is a great advantage for places like restaurants, drug stores, and many other shops that are in front of a sidewalk.
Brand Awareness
Brand recognition is very important for any business to grow, if people don't know about your brand then they won't buy from you. Blade signs are an elegant way to advertise your brand and let your potential customers know that you are there.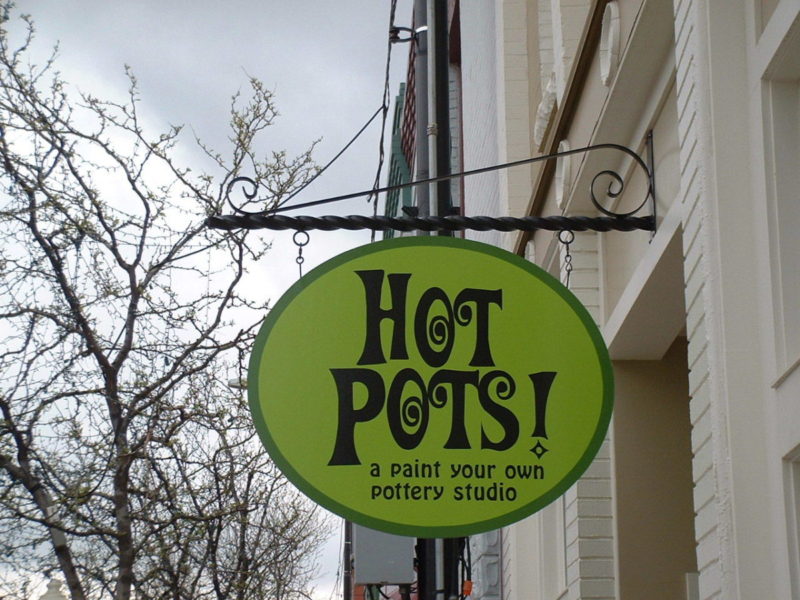 Cost-Effective Signage Solutions for Your Business in Colorado
If you need blade signs or any other type of premium signs for your company in Colorado, Royal Signs is what you are looking for. With experienced designers, high-end technology, premium materials and unparalleled customer service, we are ready to make your business stand out and overcome your competitors with smart signage products.
We encourage you to browse our website to learn more about our signage products and services. Contact us today so one of our customer care representatives can get in touch with you to start planning together for your next signage project in Colorado.