A sign either has an alluring power over people or has the ability to make them walk away.
Why Good Signage is Beneficial for Your Business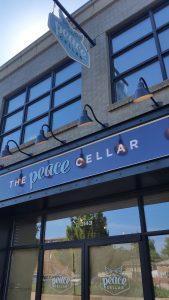 Did you know that 8 out of 10 people have chosen to walk into a business they've never been to before just because they found their sign appealing? And, did you know that about 70% of consumers are convinced that a sign reveals the quality of the services or products offered by a business? That's a pretty big deal. Even if you didn't think so, consumers pay a lot of attention to business signage, the design and the quality.
The whole point of having a sign, whether it's used to give your business an identity or for marketing purposes, is to catch people's eye and make them pay attention to the message you're trying to deliver. Also, through signage you should be able to engage with customers in such a way that they feel they can trust you enough to give you a chance.
If you're after a marketing tool that works 24/7 in making a long lasting impression on your customers, a good sign is what you need. Good signage has the power to convince your customers that you are exactly what they're looking. For that to happen, you need a marketing ally that has a great talent for sign design, fabrication and installation, so you can make sure every part of the process is successfully executed and that the final product is exactly what you want and need. Otherwise, a bad sign has the power to damage your image and have customers start walking in the opposite direction.
Add to Your Business Success with the Right Sign
Consulting the help of professionals always pays off. Royal Signs is a local signage company in Englewood, Colorado, and we're here to see your entire sign making process through and through. From the first sketches to the moment we put your sign up, every detail is important and we can be right there with you to guarantee you get the results you're expecting. Let's talk about how you can show your identity and make an impact. It's time for your business to get the attention is deserves.