Custom vehicle wraps are often referred to as a rolling billboard, and it is one of the most cost-effective signage solutions in today's market. There are many benefits of advertising with high-quality vinyl wraps, that is why the most important companies in the world use custom wraps to advertise their brand, products, and services.
4 Reasons for Using Custom Vehicle Wraps to Advertise Your Company
Attractive
When done by our professional designers, custom fleet graphics will grab your potential customer's attention quickly and effectively. In a matter of fact, custom vinyl wraps are one of the most effective advertising tools to attract new customers.
Customization
With custom-made vehicle wraps, your imagination is the limit, you can personalize your vehicle with any type of design you want and with our professional advise, catch the viewer's eye from anywhere.
Reach
Custom vehicle wraps are not stationary, so, no matter if you have a single vehicle or manage a fleet, why not allow your advertisement to travel the same road as everyone else? With vinyl wraps attached to your vehicle, your advertisement camping will go wherever your vehicle goes.
Cost-Effective
High-quality vehicle wraps are the most cost-effective signage product available. It is a one-time investment,  it can be seen more times in a day than any other signage product, for no recurring costs, and it is almost maintenance free, it just needs to be washed and cleaned as you normally do with your vehicle.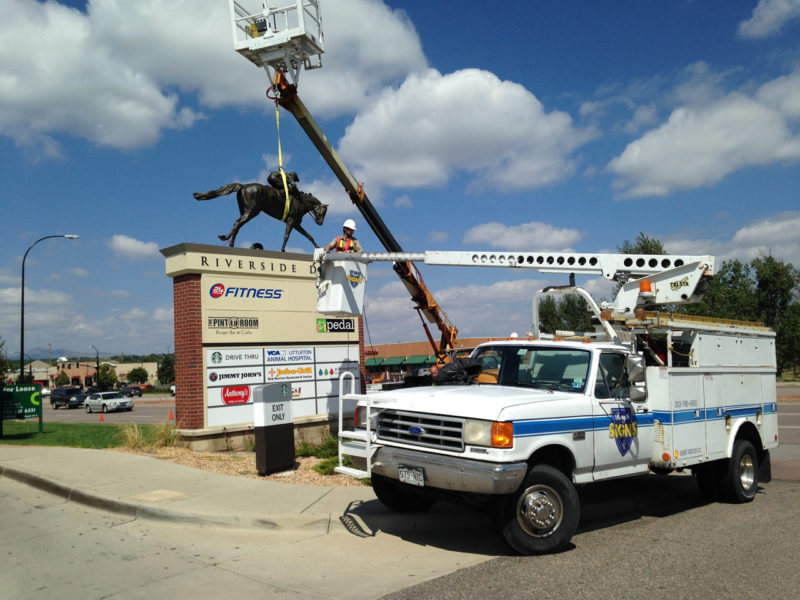 Let´s Get Your Vehicle Fleet Wrapped up and  Hit the Road with Style
At Royal Signs, we have the best team of professional designers ready to design your vehicle graphics to meet any budget. We encourage you to browse our website to learn more about our signage projects and how we can help you create a smart and attractive advertisement for your business in Colorado.