Royal signs is a signage company that offers one-of-a-kind signage solutions for small, medium and large size companies in Colorado. All of our signs are custom-made, and we only use superior quality products and high-end technology on the design and manufacturing process. So, if you are looking for quality signage solutions, made by professional designers in Colorado, then we are definitely your smartest choice. Our company utilizes a broad range of materials, finishes, and illumination processes to create custom signs that reflect your corporate identity with creativity, professionalism, and high impact.
Outstanding Signage Products for Unique Businesses
Our obsession with quality and unparalleled customer service is the main reason why many of our customers are recurrent and only trust us when they need graphic design solutions for their business. Once we start working on your custom signs, we will take into consideration your ideas and needs to make sure that your signage products are effective, all of these within budget, and on time. You, our customer, are our number one asset and our main priority is to exceed your expectations and make sure you are completely satisfied with your custom-made signs.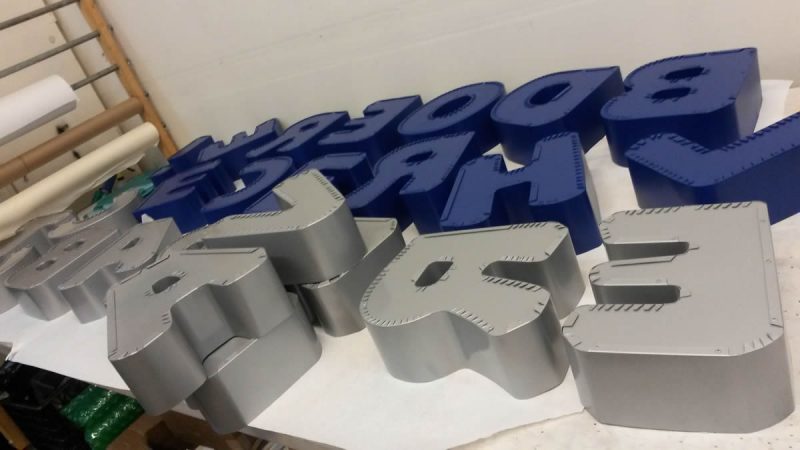 Contact Us Today and Take Your Business Advertisement Camping to Another Level!!!
From design and manufacturing to installation, our highly-qualified team will take care of all of your signage projects from start to finish,  making sure that you are completely satisfied during the process. So, if you need premium quality signs in Colorado, handled by real professionals, then it is time that you contact Royal Signs so we can get things started and make your business shine with world-class signage solutions in Colorado. We are sure that with our experience, quality, professionalism, and your ideas, your business signs will create a positive impact on your potential customers and increase your income.