Your commercial signs are usually the first contact that your targeted audience has with your company. It represents your business image and will provide the first impression of it. Considering that 90% of business signs are inside of a building, office, or shop, it is imperative that you choose a professional graphics design shop like Royal Signs. We will work on your indoor signage products to create a positive impression that helps build trust with your customers. 
Customize Your  Business Signs According to Your Needs
From reception signs to privacy windows films, at Royal Signs, we can design, manufacture, and install custom-made interior graphics made with high-end technology, and top of the line materials. Our qualified designers have many years of experience in the signage industry and know how to use the latest trends to gather better results. We can work on any existing design you might have or create a new one based on your ideas and business needs. Just let us know what you have in mind, and we will bring it into life.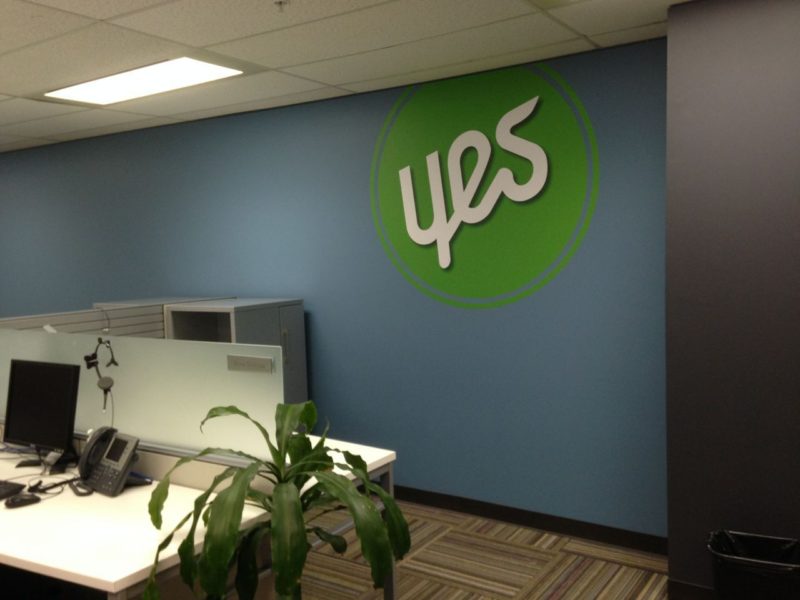 Choose Us for Your Graphics Design Needs in Denver
To be the best, you need to work with the best, and we are your best ally for all of your marketing needs in Denver. We are continually investing in high-end equipment. Our staff is always researching the latest industry trends to gather the best results in providing cost-effective graphic solutions for our customer´s marketing camping. 
We encourage you to browse our website, learn more about our products, and how we can help you attract new customers to your company. Our world-class signs are designed to take your business to a whole new level. Contact us today, and one of our professional designers will be happy to provide advice based on your business needs and budget.