Premium Neon signs are very attractive and a great way to advertise your business no matter what time of the day your custom neon sign will be visible since it is illuminated. But, what is a Neon Sign?
Neon Signs are made with a glass tube in the inside and filled with an inert gas, and with an electric discharge that passes through it, it creates a glow and illuminates the sign.
Benefits of Using Neon Signs to Advertise Your Business
Attractive
If done by a professional signage shop, with qualified staff and high-end technology, custom-made neon signs are extremely attractive, especially at night in low light areas when their glow is at its best.
Durable
High-quality neon signs are designed and manufactured with premium materials and are very durable, so you get a world-class signage solution for many years to come.
Eco-F
riendly
Neon signs are very energy efficient; as a matter of fact, it requires very low use of power thanks to its chemical composition, which physically interacts with electricity. This process makes neon signs a very eco-friendly signage solution. The less energy consumed, the less carbon footprint generated.
Customization
When it comes to the neon signs design, our expert designers can bring any idea you have in mind to life, creating an unusual, attractive, and attention-grabbing signage solution.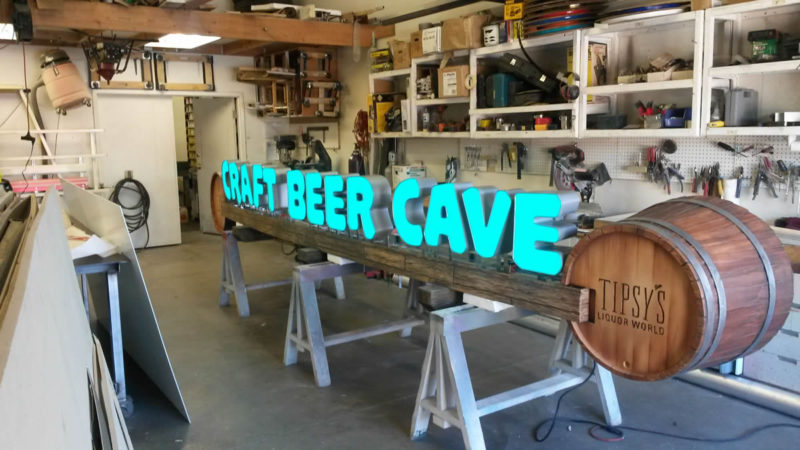 Premium Signage Solutions for Your Company
At Royal Signs, we have the most qualified staff, high-end technology, premium quality materials, and the experience to design, manufacture and install the most attractive custom signs for your business needs.
We encourage you to browse our website, learn more about our graphics design company and all of the signage products and services that we provide.  Contact us today so we can get in touch and discuss your next signage project in Colorado.