Thanksgiving is a very important season for sales and marketing. Don't let it pass you by without getting the attention your business deserves.
Boost Your Sales This Thanksgiving with Great Signage
This is the best time of the year to ramp up your marketing strategy and give your holiday sales a boost. There are all kinds of crazy ways to attempt to draw attention to your small or mid-sized business this season; however, this is a time to stick with the tried-and-true marketing methods that provide great benefits for affordable prices.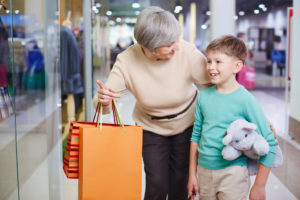 Holiday signage is a great and effective way to put your holiday offerings on the map and bring in sales this special season. Whether you already have a design in mind or just some basic ideas, you can come to Royal Signs in Colorado and we'll take care of the rest.
From design and fabrication to permitting and installation, we are a full-service signage shop and we love to help our customers get the greatest benefits out of their signage investments to take the businesses to the next level.
You can choose from our many signage products to advertise your business. Anything from banners and posters to illuminate signs or digital displays, we've got it all and you get to choose.
Promoting Your Products with Digital Signage
Digital signage is one of the most appropriate ways to advertise your brand while keeping things flexible, so you can customize it as much as you need to. If you want to take advantage of it this season and make it the most profitable, you'll love our dynamic digital displays. The great results they provide have allowed them to become part of our product catalog.
Paired with great content, digital displays can provide great benefits to your business. After carefully determining the right location for your digital display, just make sure the content is visually clean and crisp, so you can draw in the right type of attention that will generate sales to hit the roof during this holiday season.
Give us call to start planning your holiday signs and watch your profit grow!