When it comes to brand awareness and creating a positive impression about your business, custom specialty signage solutions is one of the most effective ways to do so. At Royal Signs, we have highly qualified designers who will team up with you and create custom-made specialty signs based on your company's needs and your ideas. We also have the best team to manufacture and install your signage products in a professional way.
Here are Some of the Speciality Signs We Offer
Sandblasted or Routed Signs
Routed or sandblasted signs give an elegant look to your company storefront while it provides dimension and interest to your sign panel. As any other signage solution that we offer, it is 100% customizable, and it is available in different types of materials so you can choose the one that best fits your business needs and personal preferences.
3D Letters & Logos
If you are looking for an effective way to add dimension to your business sign and attract your targeted audience with a beautiful design, then 3D letters are what you are looking for.  It is also available in different material options to choose from.
Hand Painted Lettering & Gold Leaf
Nothing gives a more natural look than a hand-painted sign. Our highly qualified designers are ready to embody the passion and craftsmanship that sign painting demands. We will not settle for anything less than excellence, and neither should you.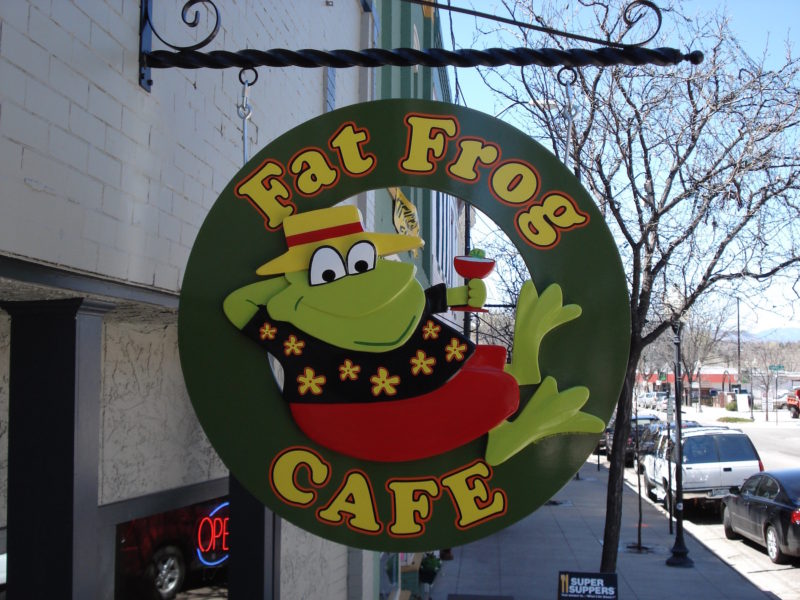 Unique Custom Graphics for Small, Medium, and Large Size Businesses in Colorado
At Royal Signs, our customers always come first, and we work hard to represent their business in the most professional way with high-quality signage solutions that are cost-effective and 100% custom-made. Once we start your signage project, we will take care of every detail to make sure everything went as planned, within budget, and on time.
We encourage you to browse our website and learn more about our business.  Contact us today so we can get in touch and start working on your business signs and take your marketing camping to the next level!