If you are looking for an effective way to captivate your potential buyer's attention in a fast and effective way, fleet or vehicle graphics are known as a rolling billboard and are the most cost-effective way to advertise your brand, and be seen several times in a day for no recurring costs. Also, vinyl wraps are maintenance free and a long-lasting product, which means that with a one-time investment you will have a highly effective marketing tool that it is affordable, durable and attractive. 
Personalize Your Vehicle and Increase Your Business Income
With custom-made vehicle graphics, the options are endless when it comes to the design, and we can help you personalize your vehicle according to your business needs and budget. From a bumper-to-bumper, to simply providing your company's contact information on the sides and rear of your vehicle, we can design, manufacture, and install world-class vehicle graphics, with high-end technology, premium 3M vinyl paper, by the most qualified designers and installers in the graphics design industry. We want to become your best ally and transform your company vehicle fleet into a rolling billboard and attract new customers to your business every day.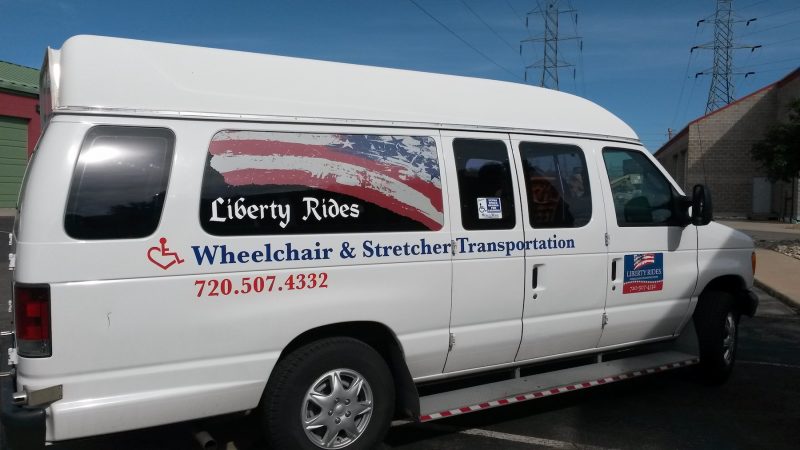 Colorado´s Finest Vehicle Graphics Are Right Here at Royal Signs  
Think about it, why limit yourself to one stationary signage, when you can take your advertisement anywhere you want with custom-made fleet graphics. We encourage you to browse our website and learn more about our premium vehicle wraps, or any other of our custom signage solutions that we offer. Contact us today to request a free estimate so we can get in touch and start working with you as a team to create attractive signs for your business and increase your income with a smart marketing camping. We are sure that we have what it takes to advertise your business with class and style.